Step 3: Final Confirmation
In this step, we review the details of our file before we confirm that we want to start generating it. The page displays a summary of the file's name and the file set we're adding it to. If you want to change any of these details, you can click the 'Back' button to go back to any of the previous steps.
The page also shows some sample values that illustrate what the values in our file will look like. The 'Formats' section summarises the formats the file will be available in. The file will be generated in all formats that have a checkmark next to them, so you don't need to select which formats you want. In our example, all formats except Excel 97 will be generated. The reason that Excel 97 is left out is that it only supports spreadsheets with up to 65,536 rows, and our file will have 450,000.
The final sections of the page shows how long it will likely take to generate the file and what it will cost. Note that the time estimate is advisory and the file may take longer to generate than shown.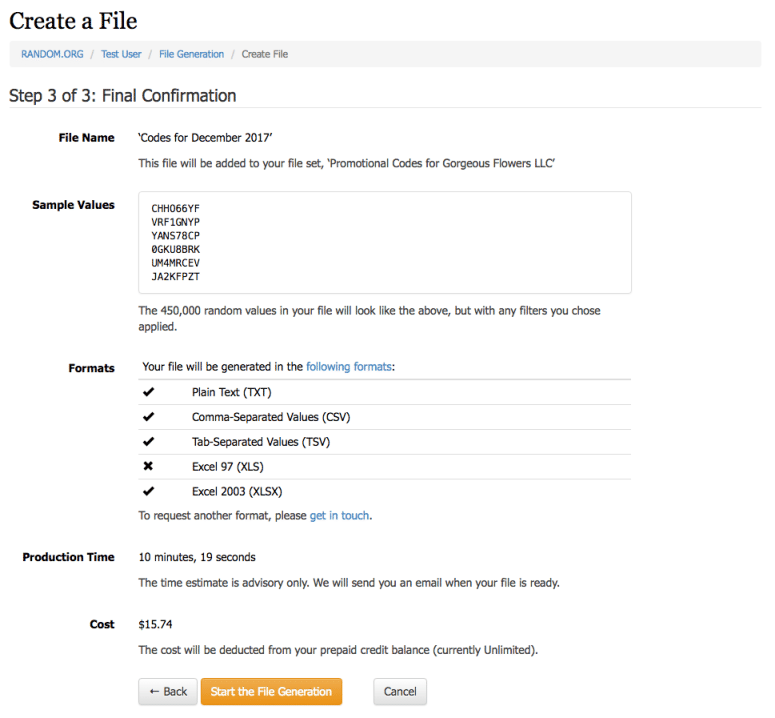 If we are happy with the file details as they appear, we click the orange 'Start the File Generation' button. This brings us to the final confirmation view shown below.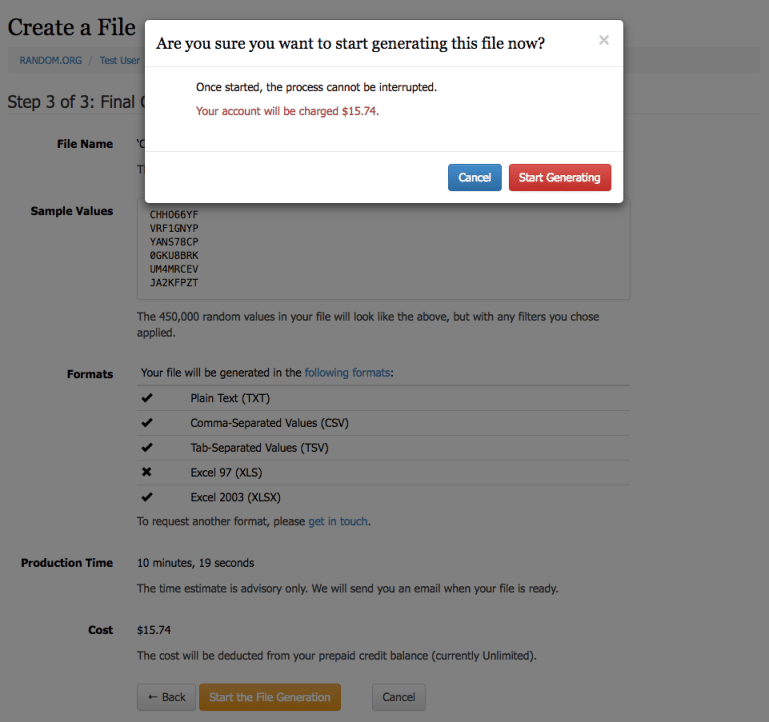 If we are still happy with the file details (and we have enough prepaid credit in our account), then we can click the red 'Start Generating' button. After that, there is no way to cancel the file generation.